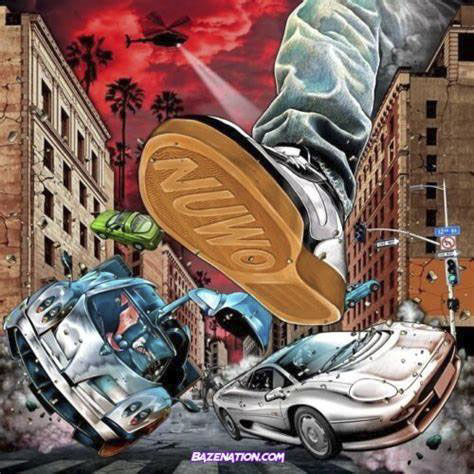 Brent Faiyaz, also known as Christopher Brent Wood, is a widely known R&B singer. He was born September 19th, 1995. After his feature in GoldLink single Crew in 2016 he quickly rose to fame and popularity among millions of people.
October 27th at midnight EST marked the release date of Brent Faiyaz's newest album Larger Than Life. The album consists of 14 songs with varying featured artists. These featured artists were Tommy Richman, Missy Elliot, A$ap Rocky, FELIX! Lil Gray, N3WYRKLA, A$ap Ant, CruddyMurda, Princess Cro, Flee, TTM Dawg, Coco Jones, and Babyface Ray.
This is Brent's latest album since WASTELAND in 2022. The Genre of the album is classified as Pop/R&B and was released through the label ISO Supremacy. As of November 7th, the album is 11th on Billboard and still rising.
The latest tracks songs are…
1.) Upset (Ft. Tommy Richman, FELIX!) (2:58)
2.) Last One Left (Ft. Missy Elliot, Lil Gray) (3:45)
3.) Outside All Night (Ft. A$ap Rocky, N3WYRKLA) (3:23)
4.) On This Side (Ft. A$ap Ant, CruddyMurda) (2:59)
5.) Big Mad Skit (Princess Cro, FLEE) (1:19)
6.) Dawged Em Skit (Ft. TTM Dawg) (1:05)
7.) Moment Of Your Life (Ft. Coco Jones) (3:15)
8.) Belong To You (Ft. Babyface Ray) (2:58)
9.) Tim's Intro (2:05)
10.) WY@ (3:28)
11.,) Pistachios (3:10)
12.) Forever Yours (1:37)
13.) Best Time (1:23)
14.) Wherever I Go (3:02)
What's your favorite song on Brent Faiyaz's new album Larger Than Life?
Sorry, there was an error loading this poll.