Covid & Celebrities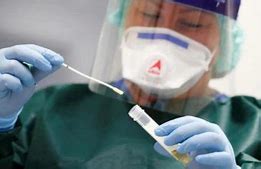 China had a two-month lead in responding with the coronavirus epidemic in the rest of the world, but most of them struggled spectacularly to prepare for what ultimately became a pandemic. The shortage of available test kits is one of the most pressing issues in the US and other nations. As South Korea has demonstrated, comprehensive screening will do well to avoid the spread of COVID-19 disease, and even though they do not have any signs, it will detect infectious individuals early. This leads to early quarantine and treatments, and the rate of infection decreases considerably. Countries which do not have adequate test kits on hand can only dream of following the random testing policy of South Korea. So if you're a celebrity and you think you may have the virus or you want to be screened as a precautionary step, well before ordinary humans do, you might be able to bypass the lines and regulations to get a test report. Before being screened for COVID-19, the CDC needs patients to follow strict regulations, and that's because there aren't enough tests to go around. "When something is available but limited, and there's limited access but it exists, people with more fame and more money are more likely to get it," president of the National Center for Health Research Diana Zuckerman However, long before displaying signs, it doesn't prohibit actors from having access to scans and reports before anyone else.
Idris Elba, who was alleged of being infected by Canadian first lady Sophie Grégoire Trudeau and was screened without exhibiting any symptoms of the disorder, is included in the registry. Likewise, when a member of the Utah Jazz tested positive, the state of Oklahoma used 60 percent of its testing ability on NBA teams. Just one out of the 58 samples came back positive. Company Source claims that by resorting to private laboratories and guest physicians who procure samples at home, celebrities can circumvent the CDC monitoring criteria. This method of examination will cost "hundreds of dollars," and you should pay the guest doctor who gathers up the tests on top of other payments. However, as laboratories are rapidly overrun, this practice does not last long. And if there are enough samples available to improve the general population's screening, individuals would also have to wait for anyone to process such kits. Not all rich people are likely to misuse coronavirus research, and that's something to be pointed out as well. One such example is the Golden State Warriors team, with its chief, Bob Myers, reminding The Times that they are not seeking preferential entry. "We've been told that the testing is in short supply," he said. "We're not better than anybody, not worse. Just a basketball team," adding that no Warriors player will be tested until symptomatic, and the tests will only be done in accordance with guidelines. Celebrity or not, to prevent infection, the only thing you should do right now is to remain enclosed indoors for as long as possible and wash your hands regularly. If you believe that you are suffering from the infection, isolation is mandatory, and you should keep in contact with your doctor on the best course of action. You may be told to try staying at home, but you'll also need to be admitted if your condition worsens.
About the Writer
Gabrielle Meas, Reporter
My name is Gabrielle Meas and I'm in the 11th grade. I like spending time with my family and have a a passion for music. I'm just a small girl with big...