Discounts for High School Students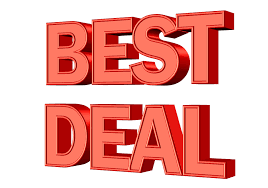 Discounts are there to encourage customers to buy things from stores and businesses. This means that even students that live in poverty can buy things. In a study done by the University of California,  it was estimated that during 2019, 34.0 million Americans lived in poverty. With Covid-19, we need discounts more than ever. They help to save money and to make sure we have enough to get the not only the things we need, but the things we want. There are websites out there that help high school students find great discounts.  Below is information and links about websites that help find discounts. In these challenging times, students need whatever help they can get, including with their purchases.
UNiDAYS: Is a free registration website which verifies student status and allows participating retailers to generate a coupon code for the online discount at a variety of websites and businesses. For example, American Eagle, Disney+, adidas, and more. For more information go to https://www.myunidays.com/US/en-US  
Student Beans: Student Beans verifies your student access and if you sign up for an account then you get coupons and discount codes at a variety of businesses. Their discounts include e.l.f, HP, Foot Locker, and more. For more information go to https://www.studentbeans.com/us  
There are other businesses that allows discounts at no cost. However, not all stores may accept the discounts. Please ask your local business or retailer before buying anything. Here are some discounts for high school students: 
Microsoft Store:

 Free Office 365 subscription.

 

Banana Republic:

 15% off full-price orders for teachers and students

 

Goodwill:

 15% discount on select evenings with ID

 

J. Crew:

 15% off online, when you verify your status.

 

Nike:

 10% off any order

 

CBS All Access:

 Students get 25% off

 

Pandora:

 50% off Pandora Premium student plan + free 60-day trial

 

The New York Times

: More than 50% off the regular subscription rate

 

The Wall Street Journal:

 75% off regular rates

 

The Washington Post:

 50% off digital access 

 

FedEx

 Office:

 30% off documents and 20% off shipping w/ID

 

Chick-fil-A:

 If your report card 

has straight 

A's and B's, 

you'll

 

get an

 

8-piece nugget and

 one

 ice cream cone. *

Some stores may apply.

 

Dairy Queen:

 Select DQ's offer discounts for good grades.

 

Subway: 

At participating 

locations, 

you can use your Student ID to get 10% off your subs, salads, and snacks.

 

McDonalds: 

Students in grades 6-12 can secure a free value meal with straight A's

 

AMC Theaters:

 

Offer discounted ticket prices every Thursday.