Black Lives Matter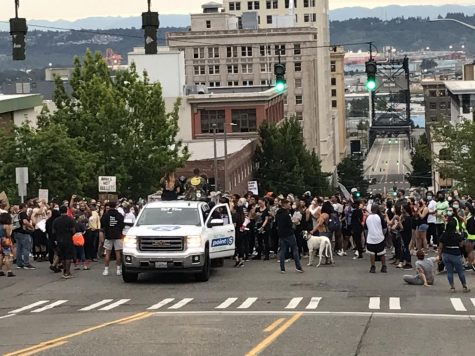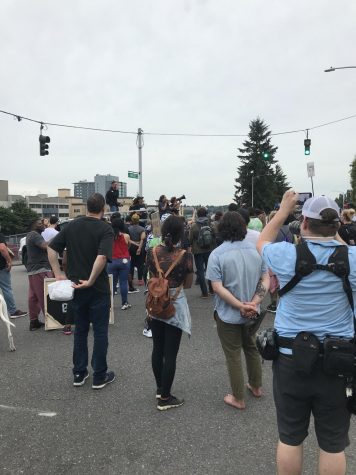 People of color suffer from discrimination and racism. In the United States in 1600s, African-Americans were primarily the descendants of enslaved people who were forcefully stolen and trafficked from their native countries to work in the newly established colonies. Their rights ceased to exist as they labored on plantations and properties of white masters. In 1863, slavery was abolished by law when President Abraham Lincoln implemented the Emancipation Proclamation. Even after executive demands, slavery was unreadily out of practice, evolving into share-cropping, Jim Crow, and police brutality. African Americans and the people of color are still experiencing the effects of slavery. Police brutality is one of the most disparaging human rights issue felt by the Black community nationally.
In 2013, Alicia Garza, Patrisse Cullors, and Opal Tometi founded a Black-run political will and social movement project called Black Lives Matter. This organization was created to provide support and reject inequality. The social movement has entailed nonviolent resistance in protest of police brutality and all racial violence against the Black community. The social movement and its affiliated groups, campaign for legislative reforms that are associated with the black enlightenment.
This platform was originally inspired from the murder of Trayvon Martin. Martin was an African-American 17-year old boy. In 2012, Martin was walking home from the gas station and was shot in the chest by George Zimmerman, neighborhood patrolman.
The movement had become a nationwide acknowledgment from 2014 from the two deaths of Michael Brown and Eric Garner, since then contributors have been protesting for the many other deaths of other African Americans who were murdered from police behavior. This platform gained more recognition since the incidents of George Floyd and Breonna Taylor which had occurred recently in 2020.
As an outcome of African Americans getting killed or abused by police officers, BLM became a movement. Police brutality is one of the many causes of death or persecution of black people. The BLM movement will spread awareness until African Americans gets treated fairly and not be judged for the color of their skin. The world responded and participated to be heard to get justice for the death of George Floyd, Breonna Taylor, and more. There should not be a specific race living their lives in fear of police brutality and should not have to fight for equality. After all we are all Americans and human beings.