Have you ever wondered what life is like as an exchange student in the United States? Everyone has different experiences: some students live in students' residences, some with host families. Some students live in big cities, others in rural areas. Some students participate in many activities, such as sports and clubs, while others focus on classes and only one or two activities. No matter how diverse the experiences of international students are, it can be helpful to look at one student's experience to get a sense of what life is like for exchange students and to put yourself in their shoes.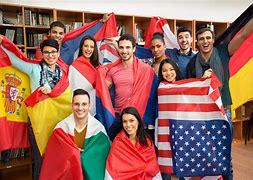 I have been in this country for three weeks, so I am going to talk about my first impressions in these three weeks. I live with a host family at the base, and I will be here until June. 
Being an exchange student is not an easy task, meeting new people, learning a language you haven't mastered, being alone. However, participating in an exchange year is a way to mature, open your mind and straighten your future. Each student's experience may be different depending on the state they are in and how they think about things. 
I want to start by speaking from my experience, the first culture shock I experienced was about food. The food here is very different from the food in my country and the main difference is the processed food. You could get a host family that eats well, cooks at home and tries to eat as well as possible, but based on other experiences, that is not very common. Where I live, food is more natural, and it is less popular to eat fast food. 
Another thing that really surprised me was the ease with which teenagers get jobs and that most of them work. Related to being too young for those things, it also strikes me that most of them have a car or a driver's license at 16 years old, which I find impressive since in my country you have to be 18 years old to have a driver's license and it is not easy to get a job if you are younger than that age. 
One of the things that I liked the most is the variety of subjects that exist in high school. I think that if you more or less know what you want to work on when you grow up, having such a variety of subjects can help you a lot to learn what you want to be. 
I think this is a country that can open many doors and give you many opportunities that most other countries cannot offer.