2023 Girls Tennis Seniors
Our Lakes Spring 2023 Girls Tennis season is beginning to come to a close as we have our senior night! These girls have worked so hard this season and many have been playing for Lakes for several years, even all four of their high school years. Here are our 2023 seniors and their thoughts on their experiences here.
Olivia Barnes (Junior Varsity, Second Year)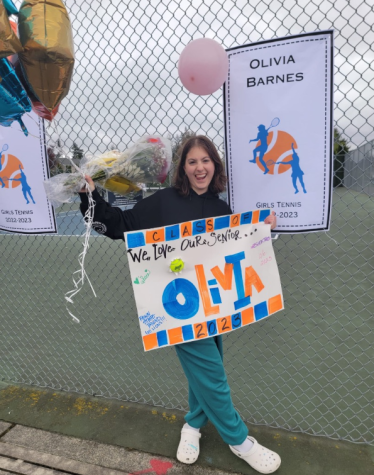 "I really loved tennis! I hadn't done any sports before joining junior year and immediately felt welcomed. We've been able to create a super positive and fun atmosphere that makes tennis so enjoyable, even if you're not the best. I'm definitely glad I joined!"
Fatima Hernandez (Varsity Second Singles, First Year)
Kailiyana Bigayan (Varsity Third Doubles, Second Year)
Sophie Cummings (Varsity First Singles, Third Year)
Nyla Davis (Junior Varsity, Third Year)
Amy Giron-Pereyra (Junior Varsity, Second Year)
Gisselle Lyda Bisarra (Junior Varsity, Third Year)
(not pictured)
Congratulations to our seniors who have put their all on the court these past years. We are so proud of all they have accomplished and look forward to seeing their future journey.