Mother's Day!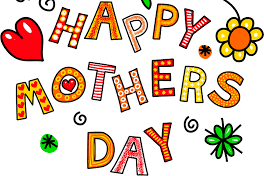 May 14th is Mother's Day. The day to celebrate mothers, grandmothers, and aunts. They are here to provide us with the motherly love we absentmindedly crave.
Our mothers are one of our biggest supporters. So, this Mother's Day you should give her something meaningful. Even if its small just put thought into the gift. Gift ideas can be from a homemade card to taking her out to dinner at her favorite restaurant.
You can get her a personalized necklace, her favorite snack, flowers, or a Mother's Day gift box. There are many ideas for you to make sure you show her you care. Of course, some may say they don't want anything but even just thank you will be enough.
They care, clean up, cook for us and so much more. They can be our best friends and someone to go to when times get hard. It is their job to care for you, so May 14th is the day you care for them, give them a break from the mother role, and do it for her.
Mothers everywhere, thank you for all that you do and your strength to keep going.