Interesting Facts About Washington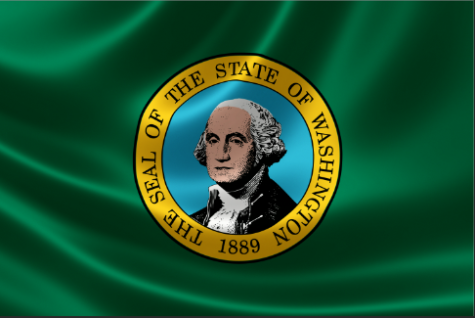 Washington state is located in the Pacific Northwest region of the United States and is known for its stunning natural beauty, vibrant cities, and unique cultural attractions. Here are some interesting facts about Washington state: 
Washington is the only state in the US named after a president. It was named after the first president of the United States, George Washington.

The state is home to the largest ferry system in the country, with over 20 ferries that transport passengers and vehicles across the Puget Sound and other waterways.
Washington is the leading producer of apples in the US, producing over 60% of the country's apples. The state is also a major producer of cherries, pears, and hops.
Mount Rainier, located in the southern part of the state, is the tallest volcano in the Cascade Range and the fifth-tallest mountain in the contiguous United States. It is also an active volcano, with the last eruption occurring over 1,000 years ago.
The Seattle Space Needle, one of the most iconic landmarks in the state, was built for the 1962 World's Fair. The tower stands 605 feet tall and offers stunning views of the city and surrounding area.
The state is home to a number of unique festivals and events, including the Spokane Hoopfest, the largest 3-on-3 basketball tournament in the world, and the Skagit Valley Tulip Festival, which celebrates the arrival of spring with over 300 acres of colorful tulip fields.
Washington was the first state in the US to legalize recreational marijuana, with voters passing a ballot initiative in 2012. Since then, the state has become a leader in the legal cannabis industry, with a thriving network of growers, processors, and retailers.
 Overall, Washington state is a fascinating and diverse place with a rich history, stunning natural beauty, and a unique cultural identity. Whether you're exploring the great outdoors or enjoying the vibrant cities, there is always something new and exciting to discover in this dynamic corner of the United States.