Shereen Bhan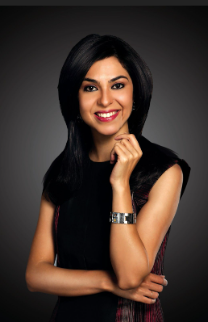 Shereen Bhan is one of the most influential business journalists in India. Born in 1976, Bhan began her career as a news anchor for CNBC-TV18, where she quickly established herself as a knowledgeable and insightful commentator on business and finance. 
 Over the years, Bhan has become known for her ability to break down complex financial concepts and explain them in a way that is accessible to a wide audience. She has interviewed some of the most prominent business leaders in India, and her reporting has helped to shape the way that people think about business and finance in the country. 
 In addition to her work as a journalist, Bhan has also been a vocal advocate for women in the workplace. She has spoken out about the challenges that women face in male-dominated industries like finance and technology, and she has used her platform to highlight the achievements of women in these fields. 
 Bhan's influence extends beyond India, as well. She has been recognized with a number of awards for her reporting and commentary, including the FICCI Woman of the Year award and the News Television Award for Best Anchor for English Business News. Her work has been featured in a number of international publications, and she is respected as one of the most knowledgeable and insightful business journalists in the world. 
 Overall, Shereen Bhan's impact on the world of business journalism cannot be overstated. Her reporting and commentary have helped to shape the way that people think about business and finance in India and around the world, and her advocacy for women in the workplace has inspired countless people to pursue their dreams and break down barriers.