Princess Diana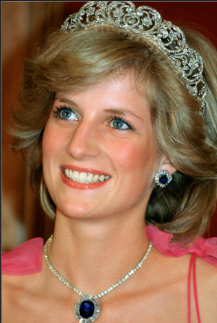 Princess Diana was one of the most beloved members of the British royal family. Born Diana Spencer in 1961, she married Prince Charles in 1981 in a lavish ceremony that was watched by millions of people around the world. Diana quickly became known for her beauty, warmth, and compassion, and she used her position as a member of the royal family to advocate for a number of charitable causes. 
 One of Diana's most notable charitable endeavors was her work with AIDS patients. At a time when many people were still afraid to talk about the disease, Diana was a vocal advocate for AIDS research and treatment. She was known for her willingness to touch and hug patients who were suffering from the disease, and she helped to break down the stigma surrounding AIDS. 
 Diana was also a devoted mother to her two sons, Prince William and Prince Harry. She was known for her hands-on approach to parenting, and she often took her sons on trips and outings to expose them to different cultures and experiences. Diana's love for her children was evident in everything she did, and she often spoke publicly about the joys and challenges of motherhood. 
 Diana's life was tragically cut short in 1997 when she was killed in a car accident in Paris. Her death was a shock to people around the world, and it left a lasting impact on the royal family and on those who were inspired by her charitable work. Despite the sadness of her untimely death, Princess Diana's legacy lives on through her sons and through the many people whose lives she touched during her lifetime.