2023 Summer Fashion Trends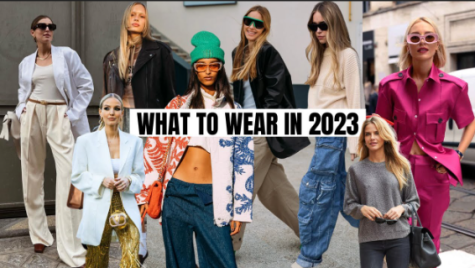 Sure! Summer fashion trends for 2023 are all about comfort and style. This year, we're seeing a lot of bright colors and bold prints, as well as a return to classic silhouettes. Some of the standout trends for this season include oversized sunglasses, flowy dresses, and chunky sandals.  
Another trend that's becoming increasingly popular is sustainable fashion. Many designers are incorporating eco-friendly materials into their collections, and we're seeing a rise in vintage and secondhand clothing. So whether you're looking to make a statement with bold prints or want to keep it simple with classic pieces, there's something for everyone in this year's summer fashion trends. 
Of course! As the weather heats up, you can expect to see a lot of lightweight fabrics, such as linen and cotton, which are perfect for staying cool in the summer heat. Another trend that's gaining popularity is athleisure, which combines athletic wear with everyday clothing. This trend is all about comfort and functionality, and it's perfect for those who want to stay active while still looking stylish. 
 Accessories are also a big part of this year's summer fashion trends. Statement earrings, layered necklaces, and colorful hair accessories are all popular choices, and they're a great way to add a pop of color to any outfit. Whether you're dressing up for a night out or keeping it casual for a day at the beach, there's no shortage of ways to incorporate this year's summer fashion trends into your wardrobe.