Sexual assault awareness month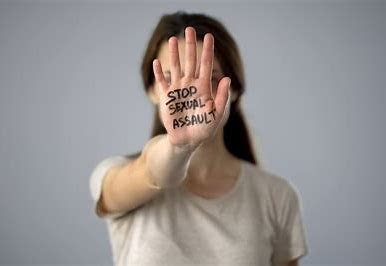 April 2023 marks the 22nd anniversary for SAAM. This month is used to spread awareness, prevent sexual violence, and bring it to an end. Sexual assault awareness is about preventing abuse, sexual assault, and harassment. Every April, many protests and campaign organizations come together and spread awareness. 
Being a victim of sexual assault and trying to get help can be one of the hardest things to do. There are plenty of options to getting help whether it is phone hotlines, reaching out to a friend or family member or even a school counselor. it is also important to know how to support someone who could be a victim of sexual assault. You want to make sure you are educated and will be able to have the support that the person may need. You would also help save someone by reaching out to the hotline or privately talking to the person if you notice signs of them being sexually assaulted. These may look like, having anxiety around things that normally don't cause anxiety, flinching anytime someone makes any hand or physical gestors, self-harming behavior or suicidal thoughts. Reaching out for help can be extremely difficult, but there is always a community around to help.