2 Bodies pulled from a Tacoma Recycling plant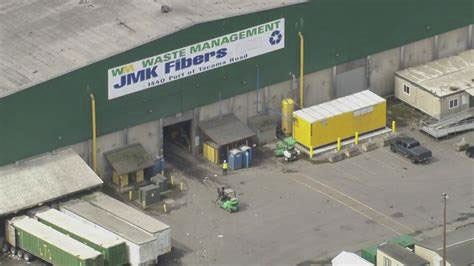 On April 15th, a man was found dead at Tacoma's recycling facility. Identified as 36-year-old Jeremy Lindsay, a couple of days ago the parents have claimed the body to be their son. Lindsay's father told reporters that his son's body was found in horrific condition.
"We just hope and pray he wasn't alive when he was either put in there or in any process of this recycling center machinery," Sledge said. "The description of the body after going through that even after it's found is horrendous."
The news stations collected the information that Lindsay's body was found in the same week as Zach Hills, whose body was found on April 12th.
Fingerprints were used in order to identify the identities of the two bodies due to the horrific condition that they were in which made it impossible to identify them.
"Shredded like trash and thrown on conveyor belts and crushed in the garbage can multiple times," Stacey Hillis, Zack's mother, told reporters. "No parents should ever hear that, let alone bury your son."
Jeremy's wife said the last time she heard from him was some time after he was released from jail.
"[Jeremy] needed help and he wanted to meet up with me to help him get better," she said. "That's what we were working towards and after that, nothing."
Police are currently conducting the death investigations. Detectives are waiting for medical examiners to determine their causes of death. So far, police do not suspect "foul play" and say that it is unclear how the two bodies ended up there and when they died.
For more information click here.