Gordon Parks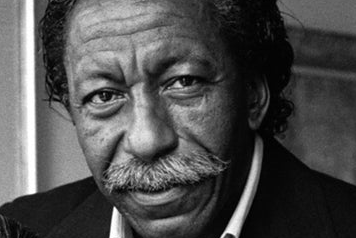 Gordon Parks was the first African American to direct a major Hollywood film. Parks was a prolific writer and often wrote memoirs and novels he used his writing skills to talk about social justice. He was a strong advocate for issues related to race, poverty, and inequality. He used photography as a way to shed light on these struggles He also worked to promote understanding and empathy between people of different backgrounds. He also was a supporter of civil rights and used his photos to raise awareness.
He stated "I saw that the camera could be a weapon against poverty, against racism, against all sorts of social wrongs. I knew at this point I had to have a camera." Parks was very successful at spreading awareness and he became the first African American photographer for Life magazine. He received awards for his work such as the National Medal of Arts, the NAACP's Spingarm Medal, and the National Film Preservation Board's Lifetime Achievement Award.
His role in the civil rights act was to document the racial struggle in America. He captured important moments in the Civil Rights Movement, including the work of Martin Luther King Jr. and the Black Panthers. The Black Panthers were a political organization founded in 1966. They were a militant group that aimed to protect African Americans from police brutality.
Gordon was a wonderful influence on journalism and journalists. He was an advocate for African American Rights and used his skills in photography and film to catch these moments in a picture. He was talented and showed how much even one photo can have an impact on a topic.