Dance Team Places 3rd at State
The Lakes dance team competed at the state dance and drill state championships this weekend at the Yakima Sundome. Leading up to this competition the dance team and has had many teams closely behind or ahead on them all of the regular season. At state, Lakes dance team won 3rd place in hip hop! Not to forgot the awesome pom that placed an impressive 6th! They passed 3 teams that they were behind in scores from districts. They took a big jump in scores, scoring the highest EVER score of previous lanes dance teams. Hip hop scores 275 and pom scored 245! The dance team continues making history and working hard.

The team is so proud of this win, this was a huge deal to come from last year (hip hop placing 5th and pom 7th). There was so much improvement from last year and just from the start of this year, the hip hop routine was a challenge because of the odd song choice. The dancers had to learn to adapt to the beat, rhythm, and learn to move with it and feel the connection in order to entertain the audience. The pom routine has seen so much improvement in technique and difficulty level, the dancers had to learn new moves and advance their routine more and more to make the visuals show in performances. The hours of practicing was so worth it for the rewarding results.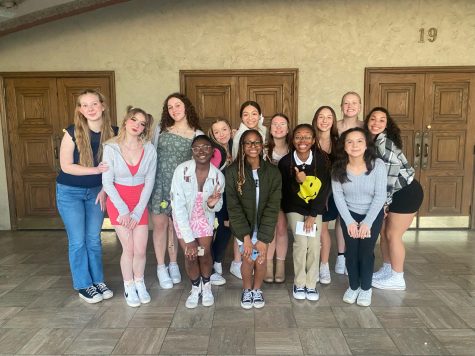 The dance team has the hopes of next year working even harder to win first place in both routines. Now seeing what they have to do to earn that place, the dance team has spiked their motivation and it will show next season!