#eatingdisorderawarenessweek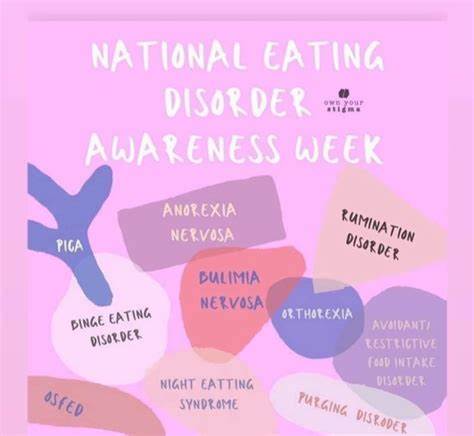 Starting on February 27th and going until March 7th we celebrate individuals' strengths who have gone through the stress of an eating disorder, as well as spread awareness of those currently struggling. During this week especially, we promote hope, support and all the help we can give. As stated in www.womenshealth.gov, "we emphasize the theme C.A.R.E and what we can do to continue the conversation, act early, strengthen recovery, and end the cycle."
On Monday: Continue the Conversation!
Today we recognize potential symptoms of you or a loved one and we discuss it from help options to resources to prevention.
On Tuesday: Act Early!
Today we acknowledge the patterns and seek help, the earlier the better. Reach out!
On Wednesday: We Strengthen Recovery!
On this day we work together to help gather recourses and help from "health providers, nutritionists, psychologists, dentists, occupational therapists, and many others."
On Thursday: End the Cycle
On this day we work together to end the cycle of eating disorders.
If you or a loved one suffer from an eating disorder it is important that the needs are met, you can overcome an eating disorder.
For extra help and information go to: Eating Disorder Hotlines | Who to Call for Help Today (bulimia.com)
And always remember, it is important to love the skin you're in, and to never give up hope.