Top Gun: Maverick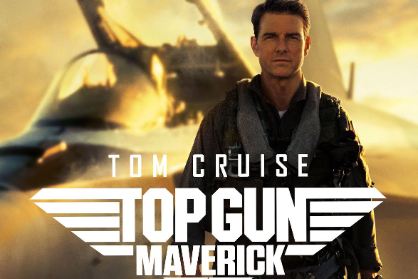 The Oscars are coming up very soon, which is very exciting. The Oscars will be presented March 12, 2023, at the Dolby Theatre in Los Angeles, California. During this ceremony they will give out many awards. The awards will honor films released in 2022. The films that were nominated for best picture were 'All Quiet on Western Front', 'Avatar: The Way of Water', 'The Banshees of Inisherin', 'Elvis', 'Everything Everywhere All at Once', 'The Fabelmans', 'Tar, Triangle of Sadness', 'Women Talking' and 'Top Gun: Maverick'. One of these films will win the award. In my opinion I hope that Top Gun: Maverick will win this award.  
Top Gun: Maverick is a part of a Sequel. The film is a sequel to the 1986 film Top Gun. The Top Gun: Maverick plot is, after more than 30 years of service as one of the Navy's top aviators, Pete "Maverick" Mitchell is where he belongs pushing the envelope as a courageous test pilot and dodging the advancement of graduates for a special assignment. Maverick must confront the ghosts from his past and his deepest fears. In the mission that demands the ultimate sacrifice who chooses to fly it. 
The first movie Top Gun's plot was when Maverick first joined The Top Gun Naval Fighter Weapons School where the best of the best train to refine their elite flying skills. When pilot Maverick is sent to the school with his attitude and cocky demeanor put him in his place with the other pilots, especially with Iceman, but Maverick isn't only competing for the top fighter pilot. He is also trying to get the attention of flight instructor Charlotte Blackwood. 
In my opinion, the film Top Gun: Maverick should win this Oscar award because it has a good plot for both films.