Miley Cyrus's "Flowers" Speculations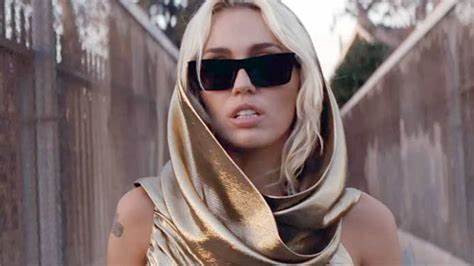 We all know that Miley Cyrus released a new hit song called 'Flowers" taking her well-deserved spot on the Billboard Hot 100. But, in between the lyrics, there is a story.
Divorced in early 2020, Liam Hemsworth and Miley had a complicated relationship, while she hasn't released anything to the press about her fan's theories being true, sometimes not saying anything is saying anything. Here's what we know so far.
To start of "Flowers" was released on January 12th which happens to be Hemsworth's birthday, Although the original drop was said to be on Friday January 13th and instead of releasing it at midnight EST Miley released it at midnight Australia's time, his home "territory." Now, how ironic is it that the star also referenced the house they build together and then lost it in a wildfire in the first verse?  "We were good, we were gold / Kind of dream that can't be sold / We were right 'til we weren't / Built a home and watched it burn,"
Before Miley Cyrus learned that her husband had been heating on her, he used to sing her Bruno Mars song, " When I Was Your Man" and, if you listen closely, it almost sounds like it could be a response. Heres one comparison.
"I can buy myself flowers / Write my name in the sand / Talk to myself for hours / Say things you don't understand," sings Cyrus on the track's chorus. "I can take myself dancing / And I can hold my own hand / Yeah, I can love me better than you can."
While Bruno Mars wrote "I should've bought you flowers / And held your hand / Should've gave you all my hours / When I had the chance / Take you to every party / Cause all you wanted to do was dance / Now my baby's dancing / But she's dancing with another man."
Lastly, if you watch her music video, she is shown in the house Hemsworth usually resorted himself to cheat on the star. She walks around the house in an oversized suit, not unlike the one he was wearing on the red carpet just years before, and she even gives us a glimpse of her dancing skills, which many sources including people.com, Hemswoth told Miley that she couldn't do that with him in public.
While these are just speculations, there are more to come, her entire album will be released March 20th.