Jordan Peele's Best Films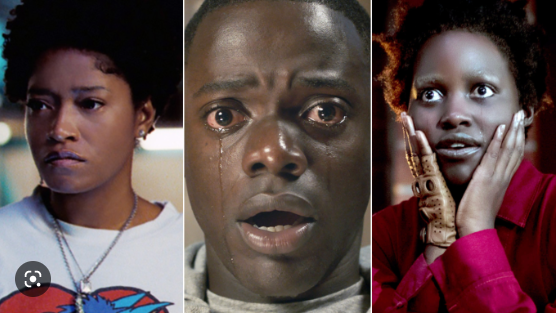 Jordan Peele is an Oscar and Emmy winning actor, director, producer, writer, and the founder of Monkeypaw Productions. He has made amazing films and revamped the 1992 horror movie Candyman and the 1959-1964 horror TV series The Twilight Zone. His best and most recognizable films include Get out, Us, and Nope.
Get Out was released in 2017 and is about Chris Washington and his girlfriend Rose Armitage visiting her family for a weekend, but during their stay Chris endures bizarre experiences. With so many odd occurrences that will lead you down a wormhole. This psychological thriller will leave you frozen to your seat.
Us was released in 2019, the movie follows the Washington family to a new home after wanting to escape the city. Their night was interrupted by intruders on the property. They come to a shocking conclusion that the "intruders" are grotesque versions of themselves. The movie is spent with the Washington family fighting for their lives against their clone. There are many secrets to be uncovered throughout the film and it will still leave you questioning at the end.
His newest film Nope was released in 2022 and is a science-fiction horror film that follows the Haywood family ranch through strange experiences such as objects falling from the sky and clouds not moving naturally along with many more. Siblings OJ and Emerald Haywood agree to put in cameras to catch this unknown force and are met with something unexplainable. With an alien harassing OJ and his sister, they fight back.
It is clear that Jordan Peele is a majorly talented person, and he deserves more recognition for how intriguing his films are. He was also the first black screenwriter to win an Oscar for best original screenplay award.  I enjoy his films and the psychological turns they take. Jordan is extremely creative, and I cannot wait for what his next project will be.