Lakes Dance Team: History in the Making
At their opening competition in December at Timberline High School they received third place in the Hip Hop category, Tumwater High School taking first, and Yelm High School taking second. Lakes received a score 20 points below Yelm and Tumwater. The Lakes Dance Team left the Timberline competition disappointed and discouraged, but looking forward to facing Yelm again. The team is more focused on beating Yelm because Yelm High School is in the same 3A division, while Tumwater High School is 2A which makes them less of a threat.  After having a month of time to strengthen their hip hop routine, Lakes competed at the Edmonds High School competition on January 14th. At this competition the Lakes Dance Team improved significantly, raising their score by 28 points. Unfortunately, they received second place. Yelm High School took first, however, Lakes trialed Yelm by a near .9 points. Yelm scored 240.9, and Lakes scored 240. This took the Lakes Dance Team by surprise, they had given their best performance, feeling ahead of Yelm with their new and executed stunts. Lakes left not sure what made the .9 difference, but determined not to loose to Yelm again. Some say Yelm got lucky, some say it was in the facials, some just think they had it coming.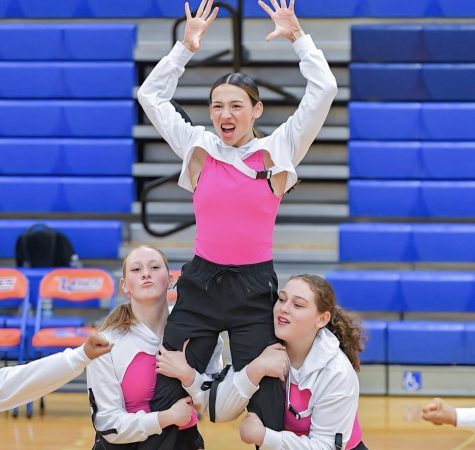 Lakes is going to work hard for their return to compete with Yelm, the next competition they will compete against Yelm is at their home competition, at Lakes HS on February 11th. They have confidence that they will beat Yelm, leaving them in the rear view mirror. This last weekend Lakes competed at the Liberty HS competition, placing first in pom, and third in hip hop. The hip hop team competed against last year's 3A State Champions, Gig Harbor HS. Although Lakes lost to them, they were less than 20 points off, which leaves room for improvement but close enough to catch up. Lakes sees this as a challenge, excited to be able to show up again and improve more and more, hopeful to beat their competition to win 2 First Place State Championship trophies in March.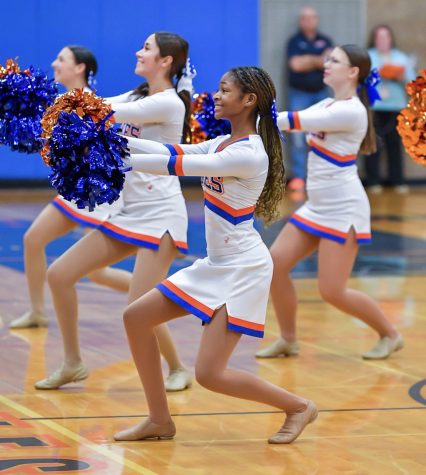 From recent scoring reports, the Lakes Dance Team got exciting news that the Lakes Pom Team is ranked 2nd in the 3A division, and hip hop is ranked 4th in the 3A division. This is awesome! The dance team has had an exciting season so far, getting higher scores already, raising the skill level in routines, and placing higher in the division. They have a good outlook for state this year. The last state championship trophy was won in 2019 in hip hop, in 2020 hip hop got 3rd at state (through in the online competition program). The team would love to update that record, winning state titles for both pom and hip hop routines.