Outer Banks New Season!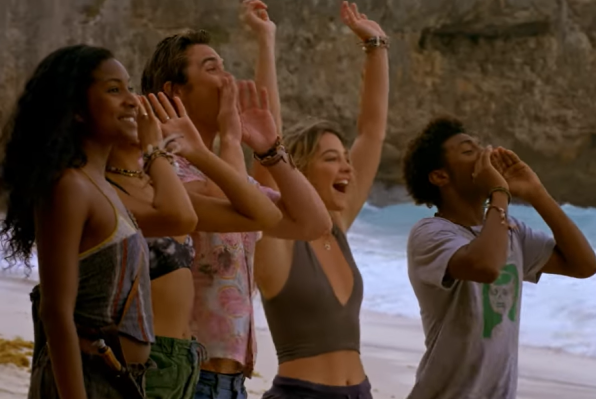 Millions of fans of the increasingly popular tv show Outer Banks are ecstatic about the new season coming out on February 23. Outer Banks is a tv series based out of North Carolina, about a group of friends (called "The Pogues") who go on adventures. They go looking for treasure, racing to beat others who also search for this treasure.
This show is full of suspense, drama, thriller moments, action and more. It'll keep you on your toes with the constant twists between friendships, the treasure hunt, and more to see. Outer Banks in the last 2 seasons has shocked fans with new challenging characters, suspenseful mysteries, heartbreaks, and betrayals. SPOILER…..the latest season of Outer Banks left fans on a cliffhanger, hinting romance between two lead characters JJ and Kiara. Fans are dying the know the fate of their relationship, will it stay as is? Break apart? Become something more? Other mysteries have settled within the months while fans have been waiting for the new season.
Fans have fell in love with Outer Banks cast, for many reasons such as looks, humor, wits. Fans have also found common enemies with characters because of betrayals throughout the showing. The main character who leads The Pogues, Chase Stokes who is casted as John B. His new found lover Madelyn Cline casted as Sarah Cameron, they are from opposite worlds, her family rich constantly at wits with her father, and John B who raised himself in an old shack of a home, after loosing both of his parents. The other Pogues Rudy Pankow who is casted as JJ, a humorous character who struggles with his alcoholic father. Madison Bailey who is casted as Kiara, she rebels away from her rich family to find love and friendship with the Pogues. Jonathan Daviss who is casted as Pope, has high hopes of his future as do his parents who hold him to high expectations. They all work together to protect each other and solve mysteries.
So many teens are so excited to watch their new season coming out February 23 on Netflix. Watch it!