Cruize Corvin has Committed to UW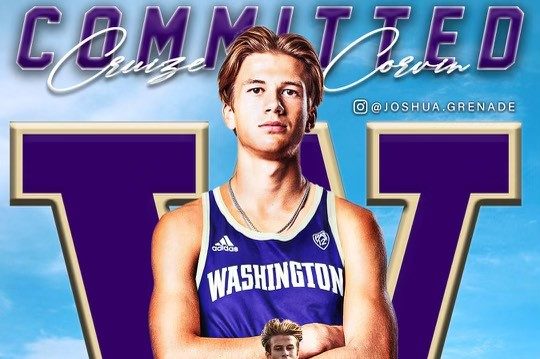 Lakes cross country runner and state champion Cruize Corvin has signed to run with the University of Washington. Cruize was undefeated in the 3A classification and helped lead his cross country team to 5th place in the state. The team was undefeated in the leagues districts, and Cruize is one of the top runners in Lakes High Schools history.
Along with other teammates Zander Trevino, Jax Corvin, Evan Oroho, Caleb Griffin, Wyatt Blanchard and Octavio Jaimes, the Lakes cross country team performed exceptionally well this year.
Congrats to Cruize and the rest of the team.