Service Dog Electrocuted at Washington State Fair Christmas Event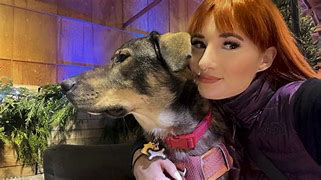 Gig Harbor dog, Maverick dies after he was electrocuted at Washington State fair holiday event. Maverick, the 9-month-old dog of Vyctoria Sanchez, was reportedly electrocuted and died Friday evening while looking at Christmas lights at the Washington State fair.  Maverick was a service dog in training. "Words can't describe the brokenness, helplessness, anger and sadness i feel," Sanchez said in social media post on Saturday. Maverick started yelping when Sanchez, her friend and the dog were near an inflatable abominable snowman at the fairgrounds, Q13 reported.
The Washington State Fair sent this statement to the Gateway Tuesday afternoon: "Our hearts are with the owner who lost her dog at our Holiday Magic event Friday evening. After investigating the circumstances surrounding this tragic incident, we found the source underground. We have comprehensive review of the grounds and added additional enhanced safety measures, to ensure the safety of our guests and staff. Following the incident, we did everything onsite we could, to assist and comfort the dog owner. We brought in a Puyallup police chaplain to speak with her as well. Additionally, we have reached out to her since the incident more than once and have not had a response back. As always, safety is our top priority."
Although we understand mistakes happen; it should be known in an event like this, children are all over the place. For this poor family now grieving for their best friend, it could have been a kid. we have to ask ourselves who wasn't doing their job. Who so carelessly left electrical wire floating about in the crowd. Many have reached out, and feel for this family, while others speak out in anger for the comments Washington State Fair promoters have said, stating "Safety is our top priority." With nothing to show for it.