Winter Break and Christmas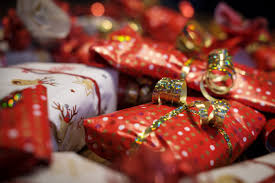 On December 16th we are out for winter break. Along with many other holidays for other religions and cultures such as Chinese New Years, Diwali, Hanukkah, Kwanzaa, etc. Christmas is a big holiday for many as it is the season for family, friendships, and giving back. Winter doesn't officially start till December 21, but that doesn't mean we can't do winter activities now, since our first snow has arrived you can go sledding, make snow angels, and snowball fights if the snow continues. Start listening to Christmas music and watch Holiday classics such as: A Christmas Story, Home Alone, Elf, How the Grinch Stole Christmas, and more! It is also the season of gift-giving so be sure to start brainstorming ideas for presents for close friends and family.
Many activities come with this season. You can bake Christmas cookies, go shopping with all the sales going on or making your own gifts, cuddle up with a blanket and hot chocolate, and dress is fun attire. Even though Thanksgiving has already passed you should still show you're thankful for the people around you and thankful for anything you may receive. Now during the break let's be sure to not forget to do any work that may be given to you. School is still very important and should not be pushed aside till the last minute. Even if you work on a little a day, you're still working and staying motivated. With this being said Happy Holidays and have a good break!