31 Years Without Freddie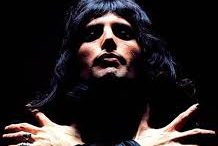 Freddie Mercury changed a lot of lives with his bright personality. Queen was created in 1970 when Freddie joined the band as their new lead singer. This band was the biggest of their time and still is. Freddie was not afraid of being himself and often encouraged others to do the same, he was a hero to many and loved by all.
Brian may (the guitarist of Queen) had a very hard time accepting Freddie was gone and contemplated suicide after his close friends death. Luckily he didn't and is still alive along with the other members of the band, Roger Taylor, and John Deacon. After Mercury's death John left the band and is not associating himself with Queen or anything with the media. This shows how much of an impact Mercury has made for people and he is still a big influence today. No matter how much time passes we will always remember who Freddie Mercury is and what he stood for.