New Release: It Starts with Us!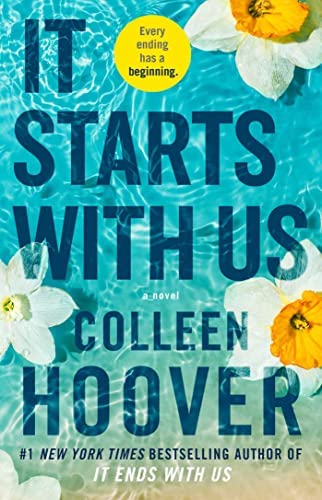 Attention all CoHo fans! The sequel we've all been waiting for will be released on October 18th, 2022! Starting at midnight, It Starts with Us will be available across the U.S., in stores, online and even at your doorstep–if you pre-ordered. In honor of the publication, Rockefeller Center in New York City is hosting the iconic grand opening of Lily Bloom's flower shop for just one day only.
As a little background or a refresher, It Ends with us is a well-loved book about a girl named Lily Bloom. And as the back of the book says, "Sometimes the one who loves you is the one who hurts you the most. Lily hasn't always had it easy, but that's never stopped her from working hard for the life she wants. She's come a long way from the small town in Maine where she grew up – she graduated from college, moved to Boston, and started her own business. So, when she feels a spark with a gorgeous neurosurgeon named Ryle Kincaid, everything in Lily's life suddenly seems almost too good to be true. Ryle is assertive, stubborn, maybe even a little arrogant. He's also sensitive, brilliant, and has a total soft spot for Lily, but Ryle's complete aversion to relationships is disturbing. Even as Lily finds herself becoming the exception to his "no dating" rule, she can't help but wonder what made him that way in the first place. As questions about her new relationship overwhelm her, so do thoughts of Atlas Corrigan – her first love and a link to the past she left behind. He was her kindred spirit, her protector. When Atlas suddenly reappears, everything Lily has built with Ryle is threatened." To make it even better, It Starts with Us takes place just one hour after the epilogue in the first book.