Mutiny Bay Plane Crash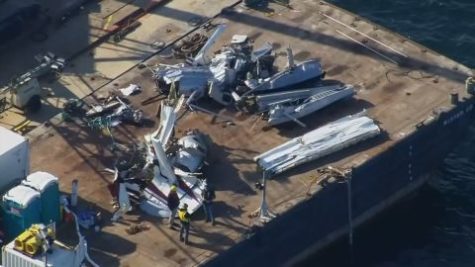 Sunday, September 4th in the Mutiny Bay area disaster struck. A float plane carrying ten passengers, including one minor, crashed into the water near Whidbey Island. The plane took flight from Friday Harbor and was bound for Renton, Washington when it went down shortly after 3 p.m. Many nearby boaters and beachgoers reported seeing the plane nosedive followed by a loud crash. The cause of the plane's sudden fall after a brief 18 minutes in the air is still under investigation.  
The United States Coastguard and local agencies started the search for the missing passengers several hours after the initial crash. The search was spread over 2,100 nautical miles within the bay itself as well as nearby land. Witnesses to the crash were able to recover one of the passengers as well as some debris. Monday morning the search was suspended with one pronounced dead and nine passengers, including the pilot, unaccounted for.  
The plane and passengers remained missing until Saturday, September 10th when the National Transportation Safety Board reported that the wreckage had been found 190 feet below the water's surface near Whidbey Island. The plane was located through the National Oceanic and Atmospheric Administration and the University of Washington's Applied Physics Laboratory's combined effort and skills.  
Through recovering the plane, nearly a month after the initial crash, six more bodies have been accounted for. There was also a body washed ashore the Dungeness Spit on September 14th, officials are still determining whether the body belonged to one of the 9 who were still missing.  Around 80% of the float plane has been recovered, as well as the engine.