Synagogue shooting in Chabad of Poway Temple, California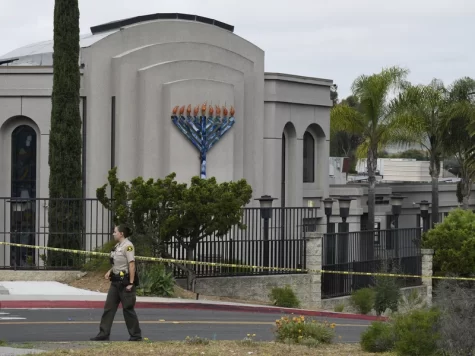 In this current moment of time a trial is taking place concerning the suspect, John Earnest for his actions of opening fire inside the Chabad of Poway temple on the morning of April 27 11:30am, killing one women and wounding three others that were present at this time.  Authorities were able to catch the suspect after an officer overheard on the scanner that Earnest called into the police stating "he was just involved in this shooting" giving his location along interstate 15. Officers quickly spotted and pulled over Earnest, who then jumped out of the vehicle and put his hands up.
The victims during the shooting, Lori Kaye who sadly was the victim that died in the shooting, was a 60 year old women, who was described to be "very giving kind. She was an angel" By Nasseri, " the community lost a great soul". The three others that were injured were Rabii Yisroel Goldstein, Noya Dahan, Both were 8 years old, along side 34 years old Almog Peretz, Rabbi explained his chillin moments when coming face to face with the shooter, explained he put his hands up to protect himself and lost one of this fingers during the shooting. The shooting has been titled by city's major, President Donald Trump and California Gov. Gavin Newsom, a hate crime against the Jewish people. Report of hate crimes, have risen astonishing since the past few years.  This shooting is just one of many that have reached public news.
https://www.usatoday.com/story/news/nation/2019/04/28/california-synagouge-shooting/3606958002/