Updates in Washington/Lakes High School
Updates in Washington and at Lakes High School 
Trinity Haynes 9/21/21 
Period 7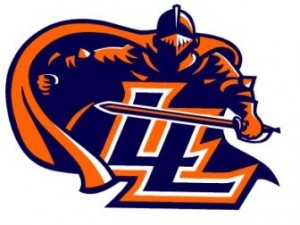 With going back to school and the new full day school hours, sports are coming back. Same with events and clubs at Lakes. Let us take an inside look at how sports, activities, and day to day life is changed and challenged during this "normal" school year. We are all aware of the mask mandate in school, and public areas, due to a new strain of Covid, the Delta virus. The school has still found ways to have fun and do events. Such as Spirit weeks, sports, and football games. Homecoming was at first denied by the school administration, but now they are working to change that. Our ASB senior president, Nathan, was saying how they might be looking to plan one outside of school, such as the Towne center. "We do not have dates yet, but they're hoping to get everything to work out" states Nathan in his message.  Homecoming was later denied, but the school offered the idea of a Homecoming football game, which many students agreed on. 
Previously: Monday, September 20, 2021. The table in the cafeteria had the QR code up for students to vote teachers and/or students for Homecoming court. The table will be set up both Monday and Tuesday, for all 3 lunches at the front of the cafeteria.  How the voting works: students are voting peers on the form and the students with the most votes will be top 3 for each grade level, then the school will encourage students to vote for one of the 3 for each grade level.  Although, voting already happened and they elected Homecoming court, we were not allowed to have a dance. But, that does not prevent us from having dances in the future, and many kids had a blast at the Homecoming Football game. 
Sports that are in season now: girls' soccer, football, volleyball, and cross country. The football game last Friday was white out theme, and Lakes won 26-12!! Sports that are outside, such as football, golf, cross country all at Lakes do not wear masks unless they are on the sidelines, indoors, or at the Locker room's. Masks are required inside the building, but not while students are playing. Students that are not vaccinated get Covid tested 2 times a week, unless fully vaccinated.  
     Covid is still high risk in school, and we shouldn't take going back to school for granted. The example could be Silas high school in Washington State is strictly back to only virtual learning. There was a Covid outbreak of about 200 students, who are currently quarantining, their sports have been cancelled until further notice. Which was ¼ of their school getting Covid.  
So the thing to keep in mind is that Covid is still a thing, and we should still be careful in Washington. Are you willing to sacrifice a little bit of fun for the health and safety of your friends/family? The long term effects are far more satisfactory than sitting in quarantine for another year & a half. Many countries were responsible and had cleared Covid, for the most part, 5-7 months after it started. We should all be more like them!