Tips & Tricks For Ending This Semester
Late nights, caffeine, and lofti beats radio means that it is the last week of the semester! With tests, makeups, and an endless supply of homework, this time of the year can be quite taxing. Being online makes decent semester grades all the more difficult to achieve if you have no balance between work and play. 
Luckily, we reached out to some teachers, administrators and even our very own principal, Mrs. Mauer-Smith, to give you some last minute advice for ending this week the best you can! 
Ms. Mauer-Smith: 
"We have adopted a theme this year of being Lancer Strong and finishing Lancer Strong. I think that means staying engaged and doing your best. I think it also means asking for help when you need it or feel overwhelmed, it is ok to have those feelings and we want to support every Lancer. I could not be prouder of you all and how hard you have worked to keep learning and stay connected. Be sure to attend the afternoon student support sessions to work and get any help you may need. Don't quit the race before the finish line! Be proud of yourselves for what you have accomplished and if you don't feel like you have done your best, don't give up, reach out, and restart. We are here and ready to support you! We love you all!"
Ms. Cysensky: 
"Your counselors want to encourage you to find the balance between taking care of yourself and making sure you meet your goals! Please make sure to take breaks in between your classes, get outside and enjoy the last of this winter sun. Spend time talking to friends and cuddling your pets."
Mr. Clark: 
"I try to tell my students not to stress, and only worry about what they can control…But when I have a chance to actually talk to a student, we can usually find a way to plan for success that works for everyone. It's not always easy, and it will take effort. Don't feel afraid to reach out, even if it seems a little scary."
Ms. Eargle: 
"Some progress holds more weight than no progress, do what you can….If this has been a tough period in your life, please know that it does not define who you are.  You are not your grades, you are students who we care about. You've got this!  Let's be Lancer Strong in the mist of this challenging time."
Mr. Niva:
"…Grab hold of responsibility, work through discomfort, get over internal limitations, face and manage external limitations that may or may not be controllable…The learning of maturation is that of deepening one's capacity to be uncomfortable and see and manage complexity. "
Ms. Burke:
"Don't forget to rest — and rest doesn't mean just sleep: get some fresh air, dance to your favorite song, unplug, exercise, connect with something new. Don't beat yourself up if you feel like you're going crazy. Trauma causes long and short term memory loss and a myriad of other symptoms that can affect learning. Pace yourself. Remember that your worth is not based on your productivity…" 
Ms. Rickert:
"…Make a priority list. Write down everything they need to complete by the end of the semester in order of importance. Start with the first item on your list, complete it and then check it off the list. Seeing it in writing not only helps one organize but also the physical act of checking off of the items, helps with motivation because you see what you have accomplished right in front of you on the list you made."
Mr. Wilson: 
"Teachers are granting lots of 'grace' so take time and communicate with your teachers and let them know you care about your grades. When communicating with your teachers be honest and take ownership of your actions or lack there of. Take advantage of Student Support Time!! We (teachers and administrators) all want you to succeed! Git'er done!"
About the Writer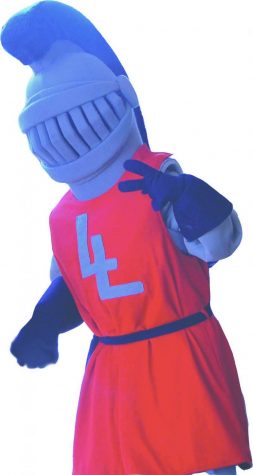 Ledger Staff, Reporter
The Ledger staff are a group of hard working students committed to putting out a high quality newspaper.