Opinion: A Theatrical and Lethal End to the Trump Era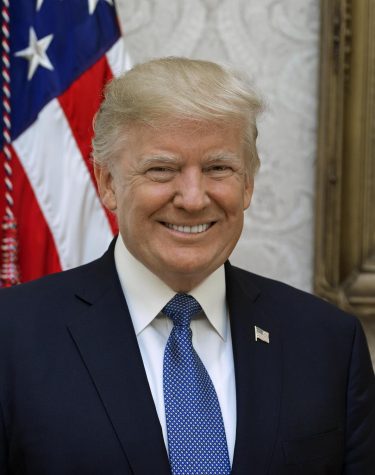 The last time the US Capitol was attacked before January 6, 2021, was on August 24, 1814. During the War of 1812, British troops invaded and set fire to multiple landmarks and government buildings. The situation that Americans have found themselves in today, however, is much different. At the center of it all is former President Donald Trump.
With multiple officials of the GOP condemning the violence that occurred three weeks prior, the Trump Era has ended on a fittingly destructive note. His lack of proper departmental transitions (coming in and out office), controversial behavior throughout the pandemic, and an incitement of the white nationalist mob that stormed the Capitol on January 6, have all been characteristic events of the former POTUS's influence. 
Many of Americans have not taken surprise to the events that passed, as Trump harbored division and violent anger among citizens, particularly within the extremist base he held. His words at the "Save America" rally just before Biden's confirmation, should be held indisputably as a deliberate incitement and encouragement to display unpeaceful rejection, as well as disrespect towards the framework of the US Constitution and its republican democracy. 
Former President Trump is one of the few presidents to not attend his successor's inauguration. He redundantly spread fraudulent claims about the determined election to stir-up sentiment with his supporters and cronies during his last months within office. His audacious rejection of an entire system has desensitized so many to chaos and devalued the election process. 
His shortcomings during the pandemic cannot be overlooked even when his team pushed to deliver a vaccine. Being incautious about the virus so much that he even got it, stained his approval ratings and marked publicly, his disregard for the loss of now nearing half a million American lives. Americans deserve better leadership and solutions: continuous delivery of stimulus checks; the safe reopening of schools; a path to reemployment to those who have been victims of the collapsing economy. 
Probably the most striking fault of Trump's final messages to the nation, is the blatant racism and ignorance towards communities hit hardest by the virus. From calling Covid-19 the "Kung Flu" to his infamous statement on hate groups present at last summer's BLM protests, he has set a record of bigotry and white supremacy for his platform. Many protestors of color and non-Black or Indigenous allies look to the attack at the Capitol with a rage held towards the previous treatment of peaceful demonstrations of the following months. Remember the former president's bible stunt in DC? It is clear that his selfish grasp of power was fueled by the adoration of fear turned to hatred from his supporters, to the policing system. 
Leading to his last week in office, Trump visited his debatable 400 miles of border wall. His remarks were emblematic of a failure to surpass Capitol Hill and its competitors. The event was even more symbolic, however, of his incapability to revoke America's founding dependence on and history of immigration. Even his signature isolationist campaign pledge many remember as a cruel assault on refugees and immigrants, fell through during his four-year term. In the end, his failure signifies the prevailing of American ideals defined by humanity and opportunity. 
"
His failure signifies the prevailing of American ideals defined by humanity and opportunity"
For a little over than half of the country who previously voted, Trump's leaving of office puts an end—with hope, permanently, with an impeachment trial for his removal of future office—to his polarizing platform backed by dishonesty and unproductivity. The country intends to hold new leadership accountable, but there is still a message of positive change. Biden's swearing in marked the beginning of a new era for the country as a whole: One where we can trust more our policy-makers and leaders to guide us through injustice, disease and division.