Huskies Season Opener Cancelled Due To Covid-19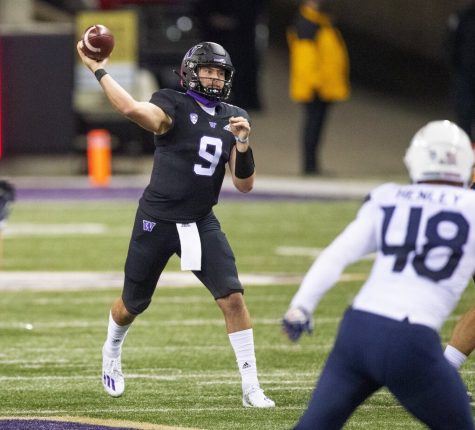 Over before it started. The Washington Huskies football team received devastating news to their program on November 5th that they wouldn't be able to play their season opener game against the University of California two days later on the 7th. This news comes because someone within the California program tested positive for the virus. Due to the tight schedule of the Pac-12 this year, this game will not be rescheduled. According to Seattle Times "This decision was made under the Pac-12's football game cancellation policy due to Cal not having the minimum number of scholarship players available for the game as a result of a positive football student-athlete COVID-19 case and resulting isolation of additional football student-athletes under contact tracing protocols. Under Conference policy, the game will be declared a no contest." This tells us that Cal did not have enough players on scholarship to play in this game resulting the Pac-12's decision to cancel it. This is the 6th Pac-12 game cancelled so far this year. 
UPDATE

S

: The

 Washington Huskies played their first game against Oregon State and won 21-27 on November 14

th

. University of California's game against UCLA was originally scheduled on the 14

th

 as well but due to the cancellations around the league, the game was scheduled the next day on the 15

th

. Cal lost to UCLA 34-10.

 

The apple cup between Washington and Washington State has been cancelled due to COVID-19 issues. 

Washington is looking into playing the undefeated

 #8 ranked

 BYU 

Cougars

 this week.