Lakes Cross Country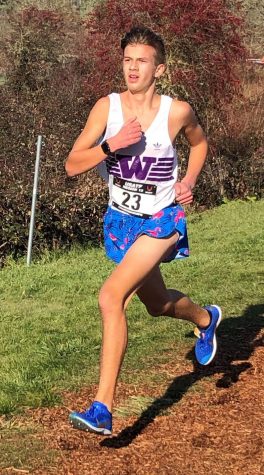 Cross country runners are still running even though their season is delayed and now scheduled to start on March 15th. We caught up with some of last years state qualifiers, Alexander Trevino, Cruize Corvin and Omar Arroyo. Alexander says that his main struggle with training through covid is staying motivated and speed training.  
Omar says that he is also having troubles staying motivated, but he does core and weight workouts Afterwards. Omar hopes that his training will result in him being in great shape and getting under 18 minutes on his 5-kilometer run.  
Cruize says the weather is the hardest part about training for this upcoming season. He trains every day in preparation and works his hardest every single day to run faster.  
Many more athletes have been working on their own training for the season even though the school cannot do anything to start practices up. Even though practices for cross country and other fall sports are going to be delayed until March 17th and are going to be 7 weeks shorter. Mr. Clark says, "Sports have been classified by risk levels. Cross Country is considered low risk because it is outdoors, equipment is not shared, and it is not a contact sport.". All the student athletes will continue to train for their sports in order to stay in shape and be able to compete in their sport.