Our 2022-2023 ASB Prez!
Want to get to know our amazing ASB prez for this school year?! Our president this year is Carly Sherman she's in the 2023 Senior class. Carly has been involved in Lakes ASB since sophomore year, she started off as class senator. Then was junior class president. Not only is she involved in ASB, she plays for the varsity Lakes volleyball team. She also is captain of the Lakes dance team.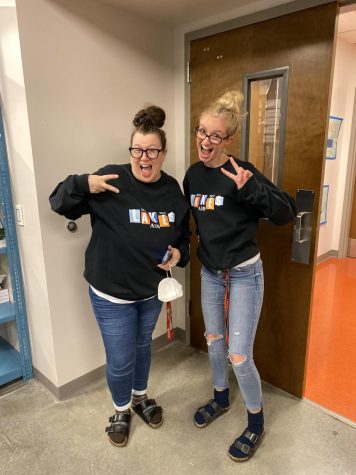 Outside of school activities Carly enjoys hanging out with her friends and family, spending time with the people she loves is a major outlet for her. She says it brings her joy and keeps her sane. Carly is one of the sweetest people you'll meet! She carries herself with kindness and positivity, she's incredible!! Her excitement is contagious, perfect for hyping up assemblies.
ASB president is a perfect fit for Carly! Some of the things she loves about being president is the relationships she is able to make with students, staff, and community members. Carly says "I love that as ASB president, I have the platform to be contagiously positive and spirited! I always strive to lead with excitement, kindness, and grace, with hope of that energy being reflected by students." She continues to express her gratitude for the experiences she gets to have in her leadership position.