DECA Club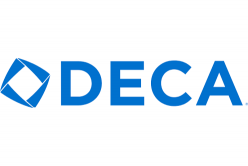 Do you like competing, meeting different people, or would like to learn more about business? Then DECA is for you! DECA is a not-for-profit organization that works with high schools and colleges to prepare students for careers in fields such as marketing, finance, hospitality, and management. The organization has more than 225,000 members in multiple countries including the United States, Germany, and Canada. 
Due to the pandemic, all the conferences and competitions have been virtual for people's safety. Lakes' DECA chapter is run by Randall Wilson, Lakes High School's Business and Marketing, as well as Student Store teacher. Wilson was a DECA member in during his years in high school and says that it was the highlight of his experience and would like to make it the highlight of others high school students. Unfortunately, time has run out to join DECA, but you can always join next year. 
About the Writer
Courtney Volavka, Reporter
My name is Courtney Volavka and I am currently in the 11th grade. I like playing video games such as Minecraft and reading nonfiction books. I also like...