Randall Wilson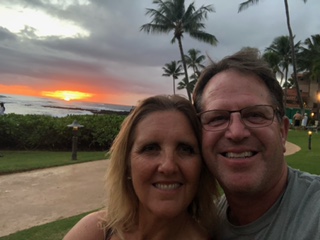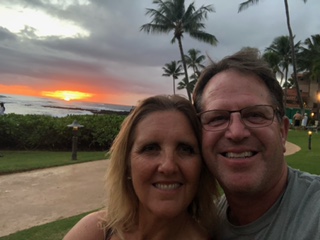 Mr. Wilson is Lakes High School BAM 1 & 2 and Small Business Management 1 and 2 Teacher/DECA Advisor.
Education is a second career for me.  My first career was working in the business world focusing on International Trade with Japan. It required me to use my Japanese Language skills, relocate to Japan, and lots of travel.  I loved what I was doing but burnout was on the horizon so I did some soul searching.  My former High School Marketing Teacher/DECA Advisor Mr. Bailey who had become a lifelong friend recommended I look into the world of Education. After observing and volunteering in his class it was clear that impacting the lives of our high school youth was the right direction for me.
I am a "people person" and I get most of my energy from human interaction.  I love to build relationships with students to learn more about them, their interests, and what really motivates them, and hope to incorporate their interests into my curriculum.  Interacting with a computer screen with no feedback as students are no required to turn on their cameras is tough as I get no feedback. I feel like I am talking to myself and not able to read physical cues from students.  I often wonder if there are any students out there in cyberland….
The curriculum I am currently covering now focuses on Personal Finance. To be financially literate is a necessity to effectively function in our society. How to save, pay taxes, build credit, and invest are all skills we need for our future.  I enjoy it when a student that has been struggling and fussing about these topics, see the light go off and realize this stuff is important and they will use it very soon.  I love it when former students return to school and stop by to visit and share that the Student Store or a classroom project has helped them get a job or help shape their career and/or educational choice.
I like to measure by doing. By this I mean when a student can complete and/or demonstrate a project or assignment it is clear to me that they have a good level of understanding and have mastered that concept.
Not being open is my challenge! Our student store, The Lancer Snack Shack (provides food and beverages) and Lancer Armory (provides lancer attire, spirit gear, and engraved products) is an incredible lab. We have one of the nicest stores in the state of Washington! Also, to help with fundraising for DECA Conferences and Competition, it is a reward for students that have spent two years in BAM (Business and Marketing) classes preparing them for this experience.  It is a fun, upbeat bonding place to be.  There is lots of teamwork that happens in the student store and the students that experience this class together grow very close and become very good friends. (I have even had students that have met in class and get married!)
I miss seeing students grow from this incredible lab that provides a hands-on learning experience.
Jaheim,
I would also like to ask you a few questions that could put an interesting twist on your article and also provide a student's perspective.
Skills I have acquired during my time within business and marketing are Communication, Marketing, and Business as a whole.
Honestly, the experience of working in retail and working as a student within your own school truly brings a fun twist as every day is different, every idea is considered and shared with your school. And Mr. Wilson is a good cook plus the interactions with everyone prepare you for a paying job.
The constant upbeat vibe of the place brings interest to coming back and working alongside friends and a good, invested teacher who advocates for your best and those who come to the student store (Lancer Snack Shack and Armory) even his lower-level classes.